Top 13 Blogger Outreach Tools to Try in 2023
Finding the best blogger outreach tool can be very tricky, especially as most entrepreneurs and businesses have recorded mind-blowing success thanks to blogger outreach.
I am sure you want to invest in the best blogger outreach tools that'll guarantee you success.
According to a recent Blogging Statistics from SEMrush:

There exist more than 500 million blogs out of 1.7 billion websites. 
The users produce about 70 million new posts and 77 million new comments monthly. 
So, if you get the attention of an influential blogger, the benefits to your business will be enormous. 
What is Blogger Outreach?
Blogger outreach is the process of diligently creating beneficial relationships with industry influencers. A blogger outreach strategy will involve putting your content or product before influential bloggers and journalists using personalized emails. 
BUT do you know the best blogger outreach tool to use? 
I'll subsequently highlight the best influencer tools you can choose from depending on your budget and goals.
Top Blogger Outreach Tools in 2023

The growth of influencer marketing has increased the demand for effective blogger outreach tools. In 2023, many powerful tools will be available to help marketers reach and engage with influencers.
Here is a list of the top 13 blogger outreach tools, each offering its own unique set of features and benefits that can help you maximize your influencer marketing efforts.
1. Respona: Digital PR & Link Building Software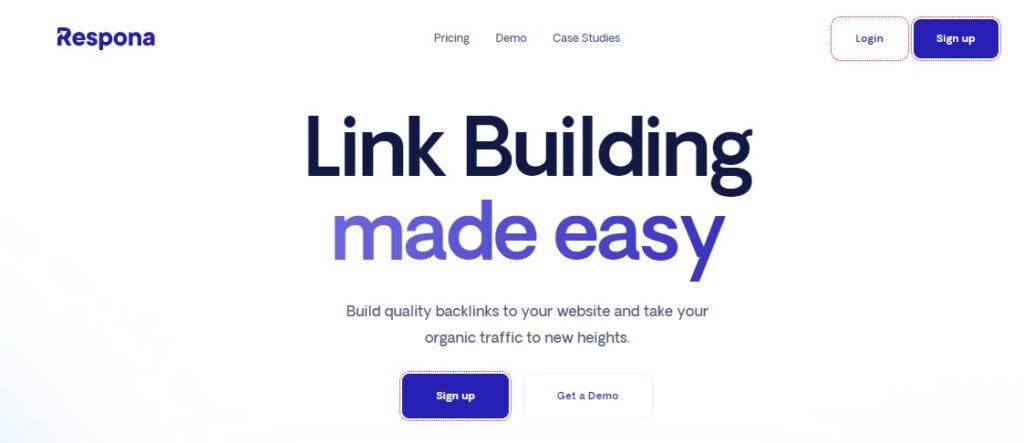 Respona is an all-in-one email outreach platform initially designed for link builders, but highly usable for PR, blogger, marketing, and even sales outreach as well.
Its intuitive interface guides you through all of the steps of setting up and launching your email outreach campaigns. Integrated with Google and Ahrefs, it allows you to easily find prospects right inside the tool, find their contact information, personalize your pitches and send them in a straightforward and easy-to-follow user flow.
Respona's prominent features:
Built-in search engine for prospecting;
Accurate contact information finder (email addresses and LinkedIn profiles);
Easy campaign customization.
Respona's pricing: the monthly price starts at $99, but all plans are fully customizable with as many or few lookup credits and email addresses that you need.
2. GrowMeOrganic: FREE Email Finder & Sales Automation Tool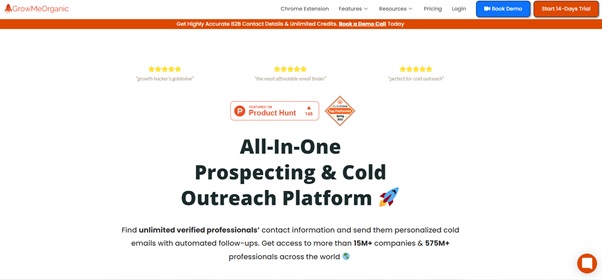 GrowMeOrganic is a fully functional platform for cold outreach and sales prospecting that offers infinite credits on all its features. In addition to a pre-built database of 575 million verified professionals and more than 30 million businesses, Growmeorganic enables you to search for emails of potential clients on websites like LinkedIn and Google My Business.
GrowMeOrganic best features:
This email scraper allows you to gather email addresses in bulk.
Find the emails hidden behind any of the websites.
It is simple to synchronize with your existing CRM.
Target specific email addresses using keywords in Linkedin.
GMO dashboard helps you to integrate with more than 15+ tools.
Dashboard to view insights.
Can be used to find professional personnel's email addresses.
GrowMeOrganic's Price:
Starter pack $39 per month 
Growth pack $79 per month (unlimited credits)
Pro pack $159 per month (unlimited credits)
It also provides a 14-Day credit card less free trial period. To take advantage of the service.
3. BuzzStream: Link Building and Digital PR Tools 

Buzzstream is a web-based software used by well-known Industries like Shopify, Canva, 99designs, Airbnb, every day. It is mainly used for SEO link building and digital PR campaigns.
Here are some of Buzzstream's best features:
Fast Research:

Buzzstream outreach tool makes your search for prospects fast and easy. You can search for influencer using keywords and URLs. 

Segmented List:

 Buzzstream tool helps you streamline contacts based on data you gathered during your research like domain authority, relationship status, and the number of followers.

Personalized emails:

 You can send the right outreach to the right people with the efficiency to get results. Choose to either send single highly personalized emails or reach out to more people with bulk sent emails.  

Campaign Management:

 Make sure your team never misses on important responses so you don't send the same email to one client twice. Also, track your campaigns to know what works. 
BuzzStream Plan & Pricing: It offers mainly 4 types of the plan according to the different business size. Choose the right plan for you, starting at $24/mo. You can also get a free trial for an unspecified duration.
4. Mailshake: Sales Engagement & Automation Software

Mailshake is a simple email outreach and sales engagement software that'll guarantee you highly effective link building or lead generation. With this outreach tool, you can send cold emails using proven email templates. You can also organize drips campaigns. 
What are some of Mailshake's features? 
 

Proven Link Building Templates:

 You have a variety of very effective templates to choose from for link building or better still save your templates for further use by you and your team. 

Personalized Outreach: 

Send powerful messages in bulk, schedule systematic follow-ups depending on clicks, open rates, and replies. 

Drip Campaigns: 

You can also start and follow up on proven drip campaigns to have a successful blogger outreach. 

Integration: 

You can integrate this blogger outreach software with your email provider. It makes it easy to use for you and your team. 
Mailshake Plan & Pricing: It offers mainly two types of plans. First, an email outreach plan starts from $59 per month, good for influencer outreach or link building campaigns. Second, the sale engagement plan starts from $99 per month, which is good if you want to generate leads and push sales. 
They offer a 30-Day Guarantee with both plans. The pricing is worth every penny if you choose to try it.
5. Lemlist:

Email Software & Outreach Automation Tool

The Lemlist is a cold email software & outreach automation tool that will keep all your outreach emails out of spam. You'll score open rates that are 50% higher on all your campaigns. With this blogger outreach tool, you'll start conversations that get replies. 
Here are some of Lemlist's top features: 
Lemwarm: 

Send smaller amounts of personalized emails and get consistent engagement. This will give you a higher sender reputation and no more spam headaches.

 

Email Deliverability:

 Let your emails land at the top of every inbox. Guaranteed 50% open rates for your emails and they'll stay out of spam. 

Email Personalization:

 You can stand out from all other emails in your prospect's inbox with personalized emails using the Lemlist blogger outreach tool. It's automatic and very easy. 

Follow-up Emails:

 More replies equals more business and more business equals more money for you. The follow-ups are automated and immediately a prospect replies the follow-up stops. It's easy. 
Lemlist Pricing:  It provides following three types of pricing along with a 14-Day Trial.
You can find a unique feature of email warm up for just $29/month. It warms up any email domain on autopilot and boosts deliverability.
The email outreach plan starts at $59/month.
The Sales engagement plan starts at $99/month. It is useful to communicate with your prospects across multiple channels for lead generation.
6. Pitchbox: Influencer Outreach & Link Building Platform


Pitchbox is a highly effective tool for blogger outreach that stands out from all other tools mainly because of its integration with powerful SEO tools like SEMrush and Moz. It is a very useful tool to get outreach backlinks, mostly used by digital marketers, bloggers and SEO agencies. 
What Features Make Pitchbox Stand out?   
Create Campaigns:

 If you are looking to target bloggers in your niche, for example, you can build a campaign that'll target them using the Pitchbox blogger outreach tool.

Follow-ups: 

Use follow-ups to boost replies and success in your outreach link building campaign. 

SEO Integration:

 As mentioned earlier, Pitchbox is integrated with top SEO tools. It helps you streamline your leads and know which ones to focus on. 
Pitchbox Pricing: To use this link building productivity platform, you'll have to book a demo. You'll have to fill a form to get a private walk through and learn if Pitchbox is perfect for your business or not.
7. Linkody: Most Accurate Backlink Monitoring Tool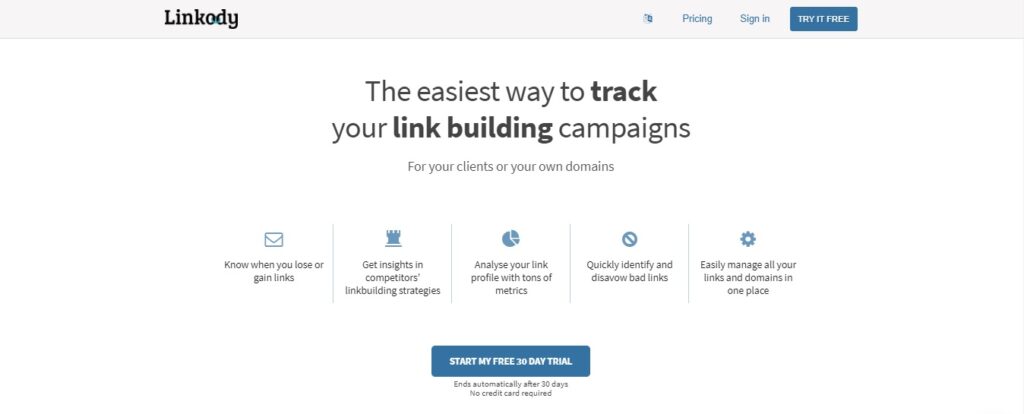 With Linkody, you will be in total control of your link-building campaigns. It is a blogger outreach tool that'll help you identify and eliminate all bad links on your website. 
What are the top features of Linkody? 
Track your links:

 This easy-to-use blogger outreach software will help you see how your backlinks are distributed across all the important metrics. Always know when you lose or gain links.

Track your competitors' links:

 Get insights on competitors' link-building strategies so that you'll be able to stay ahead of them. 

Get valid links:

 Quickly identify and disavow bad links so that you never suffer the negative effects of bad links on your website. 
Plans & Pricing: They offer a 30-day free trial if you want it. The starting price is $14
8. GroupHigh: Marketing Software for Blog Outreach


GroupHigh qualifies as one of the fastest marketing Software for Blog Outreach & Influencer marketing. I believe by now you know how important it is for you to be fast in your blogger outreach strategy. 
If it is fast and saves you time, then it is worth it. GroupHigh is one of the tools that'll exceed your expectations in terms of speed. 
GroupHigh's top features:  
Huge Database of Blogs: 

Access to the Grouphigh blogger outreach platform means you'll benefit from a database that contains more than profiles of bloggers that write on any topic.  

Pitch Your best leads: 

After using the rich database GroupHigh has to narrow down your outreach options, you can use the GroupHigh pitch to reach out to influencers in your niche.

 

Personalized pitches: 

You can send personalized emails fast using the outreach tool. 

Manage your Campaigns Progress:

 You'll know bloggers you've contacted and monitor those who've posted on subjects that interest you.
 You can start with a 7-Day free trial.
9. Buzzsumo: The World's #1 Content Marketing Platform

Buzzsumo is a very interesting tool to run a search to discover content ideas for your blog or guest post quickly. It can be used for various things, for example, to find content ideas and influencers for blogger outreach. 
If you want to find top-performing content in any niche, Buzzsumo is ideal. 
But to focus on blogger outreach, these features will work for you:  
Find Influencers:

 Use the best metrics to uncover truly influential leaders in your niche. 

Leverage Social Media: 

Find influencers making a difference in your niche. Shortlist them and reach out to them to boost your outreach success. Buzzsumo will help you find meaningful authors in your niche on Twitter, Facebook, and Instagram. 

Discover trending content: 

Use the Buzzsumo outreach software to know what keywords your competitors are ranking for and leverage it. It will give you a better chance to get successful blogger outreach in your niche. 
Plan & Pricing: Buzzsumo offers a 30-Day free trial. You can get their Pro service starting at $99.

10. Press Hunt: Comprehensive Journalist Database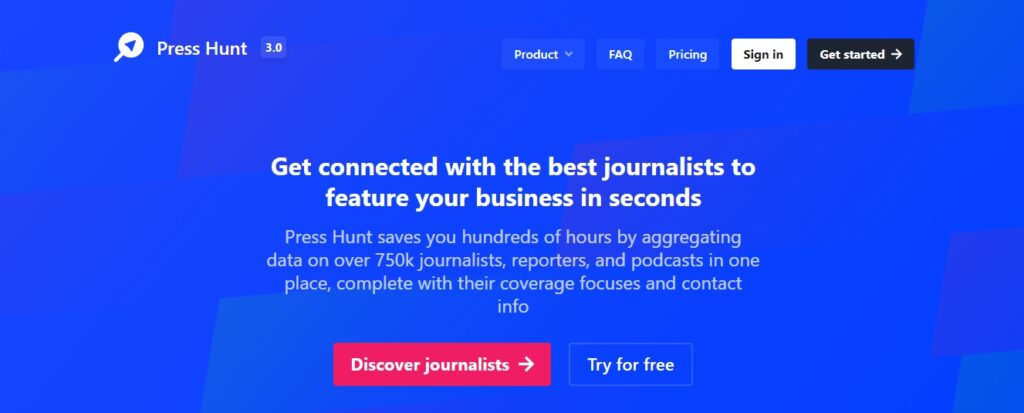 To get your business featured in the news without going through any cumbersome procedure, you need Press Hunt, which provides almost 580,000 journalist databases to feature your business. You can get featured on FOX, SkyNEWS, BuzzFeed, and VICE with the right outreach strategy, just like some of their clients.
What are some of Press Hunt's best features?  
Prospecting Journalists:

 Benefit from a rich database of journalists that contains their emails, phone numbers, and 6 other attributes. 

Connect with the best Podcasts:

 Use a database of over 200k podcasts complete with tags and emails and pitch them effectively.  

Get Quoted By Journalists:

 Get top PR requests by journalists using Press Hunt's real-time database for PR requests. Never miss an opportunity to be quoted by journalists covering your niche. 

Pitch Journalist Directly: 

Target journalists by location, beats they cover, and sentiment of their writing. Send personalized emails targeting these journalists every time they cover your industry. 
Press Hunt Pricing: Subscription starts at $69 monthly.
11. Hunter: Find & Verify Professional Email Addresses


Hunter is an email outreach tool that mainly specializes in finding and verifying professional email addresses in various ways that save you time. Hunter is used by 2,000,000 professionals worldwide and chosen by leading companies like Google, IBM, Adobe, and Microsoft. 
Want to know some of Hunter's best features?  
Domain Search:

 Know who to contact in a business. Do a domain search and in seconds you'll get a list of professional emails you can choose from for your outreach. 

Find Emails:

 Know the professional email of your prospects by simply searching their name or company name. 

Personalize emails and create templates

: You can personalize emails for your campaigns when need be. Also, save templates to ensure it is easy for you to send outreach emails anytime. 
Hunter Pricing: You can use Hunter for free or subscribe to the starter package at $49 monthly.
12. OutreachPlus: Email Marketing Software


OutreachPlus is a powerful email outreach software that'll help you build stronger relationships through your email campaigns and get more leads and Contextual Backlinks. It's a straightforward email outreach software that's also very easy to use. 
The best OutreachPlus features are: 
Cold Emails: 

With this outreach tool, you can send cold emails and 2 follow-ups that'll get you more outreach success. 

Segment your list:

 Know which list your cold emails are meant for and what stage the customer is in your outreach strategy. 

Follow-up within the same thread:

 Know when a prospect has replied to your email and send only personalized follow-up in the same thread. You will never lose track of your outreach campaign. 
OutreachPlus Pricing: It offers a 14-Day free trial session. To enjoy more of this service, you can get their solo bundle for $29 per month.
13. Snovio: Lead Engagement tool


Snovio is a simple but very powerful email outreach tool that helps you find emails of prospects and run successful drip campaigns. With Snovio, you'll fill your funnel with targeted leads and carry them to the conversion stage effortlessly using their CRM tool.
Check out Snovio's top features:
Create Drip Campaigns: Send emails stress-free by creating personalized email drip campaigns. With a drip campaign in place, you can stay in control of your workflow and your team.
Track emails in Gmail: This outreach tool for bloggers has a strong API that integrates with Gmail and will help you track sent emails effortlessly.
Integrate with Chrome: By integrating with Chrome, you can discover emails as you browse the web with this Chrome extension.
Snovio has a free package with limited features. But if you want more, you can purchase a monthly plan starting at $33.
Should we use free blogger outreach tools?
Yes, of course! When it comes to blogger outreach, free tools can be extremely effective. Although they may not offer as many features as paid tools, they can still provide you with the essential features needed to reach out to and build relationships with influencers.
Free tools are also great for budget-conscious marketers just starting with blogger outreach. With the right strategy, free blogger outreach tools can be as powerful as paid tools.
Conclusion:
Well, if you have read up to this point, I believe you know what blogger outreach is, why you should use blogger outreach software in 2023 and you've browsed top concealed tools that can guarantee you success.
Which blogger outreach tool will you try?
Let me know if I omitted any of your favorite blogger outreach tools.
FAQs
Q: What are the best blogger outreach tools?
A: The best blogger outreach tools offer features such as automation of outreach campaigns, content discovery, the ability to build relationships with influencers, and the ability to track campaigns. Popular tools include Pitchbox, Buzzstream, NinjaOutreach, ContentMarketer.io, and OutreachPlus.
Q: How do I choose the best blogger outreach tool?
A: When choosing the best blogger outreach tool, consider your budget, the features you need, and the type of influencers you want to target. It's also important to consider the ease of use and the customer support offered by the tool.
Q: Is it worth investing in a paid blogger outreach tool?
A: Yes, paid tools typically offer more features than free tools and can be more effective in the long run. However, free tools can also be effective if used correctly.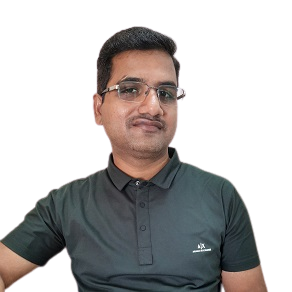 I work as a blogger and SEO consultant. I've been working in search engine optimization and digital marketing since 2015. My goal is to provide useful SEO (on-page, off-page & technical) tips to help others increase the traffic to their websites.