It might be best to outsource link building to an agency if you want to save time and money.
However, some may wish to have a greater degree of control. If that's the case, then in-house link building team might be the way to go.
So the question is, why should anyone outsource link building services instead of handling them in-house?
Today's post answers precisely that and provides tips and tricks to help you find a good link building agency.
Why Should You Outsource to a Link-Building Agency?
Faster time to results
Link building agencies have significant experience, resources, proven strategies, expertise and other advantages. Since agencies have spent years building backlinks for several clients, they know what works and what doesn't. Moreover, agencies also pay attention to the content and anchor text, which helps get better results in less time.
Outsourcing link building is cheaper
Hiring a link building expert may cost you several thousands of dollars per month. In contrast, an agency will cost a lot less than that. Not only can you avoid paying for any SEO tool, but you will also not have to pay for any email finder tools & blogger outreach software.
Furthermore, paying monthly salaries to an in house team can become quite a burden. That's why many website owners have preferred to buy backlink packages from link building agencies that include a fixed amount every month. 
You get consistent backlinks with less stress
In-house teams can be unpredictable in delivering results. For that reason, link building agencies are highly sought after because they are proven and reputable.
 If an agency advertises some backlinks on their product page, that's what they will deliver. Thanks to reputable agencies with large client bases, you can rest assured that your project is in good hands.
Professional link building agencies know what works best
Agencies have experienced link building experts working on SEO projects. As a result, they implement a proven link building process without wasting any time bringing desired results.
E.g., link building strategies for an e-commerce site will be different from a lawyer site (targeting the audience of a particular city or state).
Outsourcing link building helps improve your profits
The in-house link building team can take several months to get on track due to a lack of proper direction and experience.
At the same time, agencies provide results from the first month without wasting time. That directly boost your business revenue and improve the profits margins.
You can focus on other aspects of your business
Outsourcing link building will save lots of money and time. As a result, you can concentrate on other essential elements of business, such as branding, advertising and sales.
High-quality links will generate lots of referral traffic
A great reason to outsource link building services is that the links generated by agencies can bring in heaps of traffic. In addition, agencies are usually in contact with high-authority sites open to link appropriate business sites.
The Challenges With in House Link Building
Recruiting the right team isn't easy
It is pretty challenging to find a team that is already well versed in your niche. Therefore, it won't be possible to find the right people quickly.
It's a time consuming process to search & recruit an experienced team. If you plan to hire a new team, it will require training initially. 
Does your team have access to the right SEO Tools?
Link building agencies are already subscribed to the best SEO tools in the market. However, in-house teams will often require you to provide them with keyword research tools, backlink analysis tools, project management software, blogger outreach tools, etc. In addition to your team's monthly payments, all these tools will also have to be paid.
Does your team have enough experience and knowledge?
Although your team may know a lot about link building, there are still many things to understand to gain a competitive advantage. For example, it may take a while to find a scalable link-building process, analyze competitors' link-building strategies and the latest Google update.
It's challenging to make an in house team profitable
A widely known fact is that link building agencies are almost always cheaper than hiring your in-house team. Experienced link builders frequently charge over $5,000 to $10,000 a month, whereas an agency would charge significantly less. Plus, the costs for using SEO tools and email campaign services may also eat away at your profits.
Can your team scale your current link building efforts?
As your website grows, you will need to generate more and more backlinks. The problem is your team may not have the right strategy, planning and expertise to match the growing need for backlinks at the required speed.
On the other hand, link building agencies have no problem scaling their link building efforts because they can add another employee who simply follows a proven system.
When Is Outsourcing Not the Right Choice?
1. You have rigorous requirements: Some agencies may not meet your standards. E.g., if you have a site in the French language, exceptionally few agencies (who know French) can provide backlinks from the French sites. In such a case, it's better to build your in-house team and hire people who can work in the native language for the long term.
2. Budget isn't an issue for you: If you have enough funds to hire a team of experts, hiring an in-house team is the best choice. It would be best to look for a professional link builder, a content writer, an SEO strategist, and a virtual assistant to make sure everything flows together.
3. No time to communicate with an agency: Link building agencies may require your input from time to time. If there is any misunderstanding, you might not get the most significant return on your investment. 
 4. You want to keep control of the link building campaign: You may not have a significant part to play in the entire process by outsourcing link building. The agency may not find it essential to discuss every decision with you and, worst of all, may not be as transparent as you would like.
How to Find The Best Agency To Outsource Link Building?
1. Make a list of your preferred link building agencies: Note down all the experienced and professional link-building agencies. Don't forget to mention their contact information in your spreadsheet as well.
2. Set up a review process: After you're done with the list, it's time to review every potential candidate. Look for agencies that don't participate in shady link building practices, the expertise of their team & founder and testimonials.
3. Ask for examples: Nothing builds more trust than verifiable case studies. See if the websites listed in the case studies are still up and running. A good tip is to check a "before & after".
4. Inquire about the workflow: Here's where you try to debunk the magic as much as possible. First, ask for their link building process and what strategy they will use for your website. Suggest them to share the sites before publishing the links. You should also confirm if their backlinks help in improving traffic and rankings?
5. Talk about the costs: Once you are ready to take the final step, discuss your goals as much as possible so that your money is well spent. Some agencies charge $ per backlink, while others charge for the entire package itself. You should start with a small link building package and opt for a higher package if the results are satisfactory.
How to Avoid Link Building Agencies That Aren't the Right Fit
1. Agency offers swift turnarounds: Link building is not instant. It can take up to weeks, if not months, especially when large websites receive 100s of emails every day. So if an agency promises fast turnarounds, there is a high chance the backlink is predetermined and is inorganic. 
2. Services are too cheap to be true: We all know that low prices deliver cheap products. However, the major problem with underpriced backlinks is that they may involve blackhat SEO practices. In other words, cheap link-building services can alert search engine's radars and lead to Google penalty. 
3. Over-Promising: New agencies are usually quite over-promising because they are desperate for new customers. That is why many of their clients may find out that they are under-delivering on their projects.
4. Poor Transparency: Agency must disclose its founder or link building team. You must know the real man behind the agency, his expertise & experience. Moreover, they should mention the case studies of their projects completed successfully in recent time. If you can't find enough reviews and case studies, then there is a good chance that the agency isn't doing an excellent job in being transparent.
5. Agency does not share realistic SEO goals: Some agencies may promise unrealistic expectations such as dramatically increasing your traffic in an extremely short period. They may also advertise a ton of backlinks for a very low price.
Conclusion

Hopefully, this post helped you understand when it is the right choice to outsource link building and when it's not.
Traffic kite is an excellent option if you are looking for a results-driven link building agency. We create effective and personalized strategies to build high-quality backlinks to your website by combining blogger outreach, guest posts, and link building services.
Be sure to contact us for a detailed overview of your link-building strategy.
That's it for today's post!
If you would like to learn more about link building, please comment below.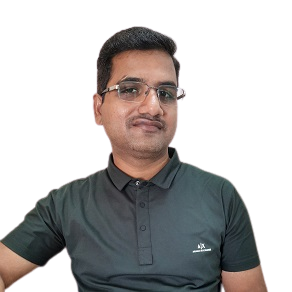 I work as a blogger and SEO consultant. I've been working in search engine optimization and digital marketing since 2015. My goal is to provide useful SEO (on-page, off-page & technical) tips to help others increase the traffic to their websites.