What Are the Benefits of Link Building in SEO?
Did you know that 91% of all pages on the internet receive zero organic traffic? It's because they don't know the benefits of link building and have zero backlinks pointing to their site or inner pages.
Link building takes time and effort but the benefits can be priceless. As a matter of fact, 67.5% of SEOs believe that backlinks have a major impact on search engine rankings. 
To highlight how essential link building can be for your website, this article will cover 7 benefits of link building in SEO. 
But before we dive into the details, let's throw more light on what link building is and why it is important. 
What is Link Building?
Link building is placing links to a website from a different websites. Think of it like a vote of confidence strategy.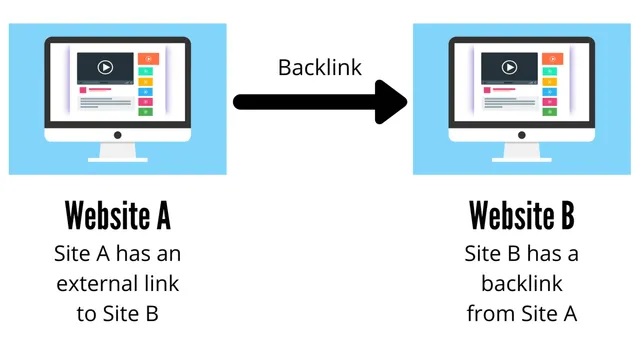 You may have the best website for your service or product, but without backlinks from an authoritative site, you may have zero conversions. 
There are two types of links, namely; inbound and outbound links. Inbound links point to your website, while outbound links are those you give to other websites. 
Why is Link Building Important for SEO? 
Link building is crucial since links are key to search engine rankings.
While crawling a website, search engines like Google consider the number of relevant inbound links.
A website will rank better the more links of better quality it has.
Backlinks, and more especially the quantity of referring domains to a URL, are the elements that have the strongest correlation with effective SEO. 
Top 7 Benefits of Link Building in SEO 
1. Link building helps improve your website's SEO

Search engine optimization is a solid marketing strategy. One important benefit of link building is that it'd help improve your website SEO. A high score in aspects like Domain Authority, Page Rank, and Domain Rating implies you have a healthy website.
A healthy website will perform better on the web. For example, Google's page ranking algorithm considers links as one of the top two criteria. There's a lot of competition to grab the attention of prospects online. To ensure that your website stands a chance, you need quality inbound backlinks. 
2. Backlinks boost your website's keyword rankings
Every successful website has target keywords. If your website doesn't rank on SERPs for your target keywords, you can't achieve your business goals. Using effective white-hat link-building strategies like blog posts, guest posts, or blogger outreach; you can easily boost your website's keyword rankings. 
Google and other search engines will not rank a website with no links to it. Even if you have top-notch content on your website, you need that vote of confidence (links), so that search engines can rate how valuable your content is before delivering it to searchers. 
3. Link building increases your website traffic
The more websites in your niche link to your website, the more searchers will be directed to your content. 
WHY? 
Because search engines consider those links as a vote of confidence and will have no issue directing a searcher to your web page.
When searchers are directed to your website, it tremendously boosts your organic website traffic. You'll constantly enjoy these organic traffic boosts because SEO is a long-term marketing strategy.  
That's why it is very important to get quality backlinks. One good backlink is better than 15 bad ones.
For example, using such quality backlinks, we successfully increased the website traffic of a skin and hair specialist from zero to over 2k. 
4. Links increase your brand awareness 
When top brands in your niche link to your website, that tells their audience you are trustworthy. Such a gesture will help boost your brand awareness and help you grow in your niche. Think of it as a word-of-mouth advertising technique.
We know that in the real world, most businesses grow due to word of mouth. The only difference online is that it comes in the form of backlinks. 
For instance, Google operates under the premise that reputable publishers would link to your material because it will improve their user experience. Consequently, they will do the same. 
5. Backlinks increase domain authority 
To boost your digital marketing efforts, you need a good domain score. Domain authority is the standard at which websites measure their standards in the global SEO stage. It is important to have a high domain authority because it'd help improve your online visibility. 
Also, with a high domain score, you will attract links from other top-notch websites. As such, you get more backlinks effortlessly. When you get links from websites with high domain authority, it'd equally improve yours because you'll share the link juice. 
Also Read: How to Increase Domain Authority of a Website
6. Skyrocket Your Revenue Opportunities and Boost Sales 
Every business owner aims to boost revenue and sales to increase their return on investment (ROI). Having a website is an investment because you spend money to build and maintain the website. 
It'd therefore to a tough pill to swallow if your website doesn't generate a favorable ROI. Link building will help you boost sales and open multiple revenue opportunities. Good backlinks tell search engines that your website is reputable, as such you will get more traffic, rankings, and website visitors. 
At this point, you'll only need a catchy website copy to convert your web visitors to clients. 
7. Better alternative to paid ads 
The goal of SEO is to make a website or web page more visible in search engine results pages(SERPs) over the long run. 
Paid Ads, on the other hand, are momentary marketing tactics that entail paying to have an advertisement displayed in a social network feed or on a search engine results page. Paid advertising is typically seen to be more expensive than SEO, despite the fact that it is successful.
The fact that SEO is a digital marketing technique that'll guarantee you enjoy its results for a long time, makes it one of the best benefits of link-building. 
What is the Future of Link Building?
According to Authority Hacker, 65.2% of SEOs believe that links will have the same or a higher impact on search rankings in 5 years. Only 1.2% were of the opinion that links will have no impact in 5 years' time. 
It is therefore my opinion that link-building will always be relevant. If in the real world, you need a vote of confidence from others regarding a product or service before you commit; won't that be even more essential online?  
Conclusion
To have a healthy website and compete with the best in your niche, you need to invest in link-building. What makes the benefits of link building stand out is that they are long-term benefits. Unlike other strategies where you get momentary benefits, link building will help strengthen your website. 
If you need help with your link-building campaign feel free to contact us.