9 Highly Successful Strategies for Ecommerce Link Building
An e-commerce website is an online store where people can do online shopping. And an ecommerce link building strategy is one of the important SEO factors for improving your online store's website ranking on SERPs.
The eCommerce sector will keep growing. Check out this statistic by OECD regarding year-on-year changes in the e-commerce sector.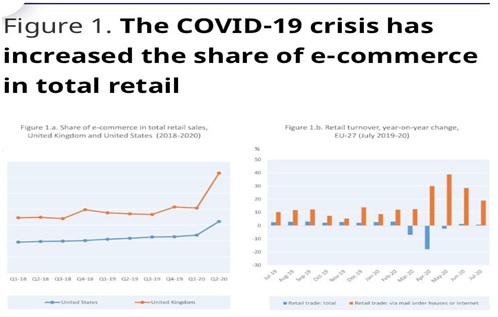 But ranking at the top of SERPs is not ABC. With growth comes intense competition. The main point of competition is for eCommerce websites to rank high on SERPs. That's where link building strategies for ecommerce websites comes in. 
In this post, I'll reveal 9 effective eCommerce link building techniques to ensure you stay out of the purported 94% so that you can get a high SERPs rank for your e-commerce website. 
1. Start a Blog to Create Linkable Assets 
Having an optimized blog for your ecommerce website will help you get good links from other blogs or websites. 
However, having a blog for the e-commerce site is not enough if you want to apply the most effective link building tactics. You'll also have to create good content that is considered a linkable asset. 
There are various types of content you can use for your e-commerce backlink strategy; For example, Videos, Infographics, Slideshare, in-depth guides, etc. There's only one secret to creating content that people will like to link to… make it relevant to your audience. 
Notice how I linked to the website above? That's because the content they curated is relevant to me. 
2. Target Media Websites to Build Brand 
In my opinion, this is one of the most effective eCommerce link building strategies. Success in implementing this link building technique for your eCommerce website could get you published on reputed media websites like Forbes, Business Insider, Entrepreneur, etc. 
Imagine the boost this can give to your online business. Such publications will give your brand a strong identity and 9 times out of 10 boost your clientele. 
3. Brand Mentions – Reclaim Your Name 
You should be able to pitch bloggers who mention you in their blog posts without linking to your content. 
To get alerts on such mentions, you can set up a Google alert for your business. It will alert you whenever someone publishes a web page with your brand name on it.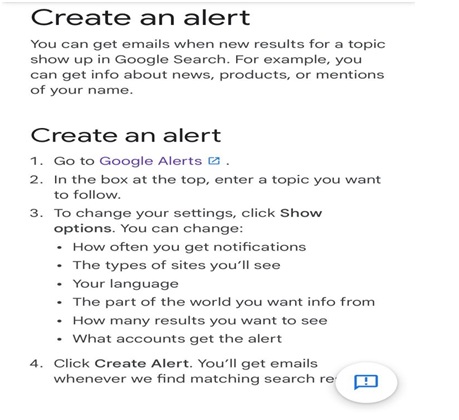 All you need to do is pitch them and ask that they link to your eCommerce website. It is straightforward and most will be happy to link to your content. 
4. Focus on Websites that Accept Guest Posts
Whenever you are doing ecommerce link building planning for your online store, I strongly recommend you only target websites that accept guest posts. 
WHY? 
Because it'd save you time, energy, and resources. 
However, you MUST be very keen! Do your due diligence and make sure the website you'll pitch for a potential guest post has posted articles on their website. If they only accept guest posts, Google will devalue your link. 
5. Send Free Products for

ecommerce link building



One of my favorite digital marketing strategies is "Influencer Marketing" because of how far-reaching the benefits are. Top brands like Nike, Adidas, and Pepsi have leveraged this strategy to boost their online store and online shopping effortlessly. 
That's what you should do too.
Look for an influencer in your niche, contact them and ask if they would like to use your product for FREE. Ask for an objective review and be amazed at the results. 
I'd suggest using affordable blogger outreach software to get a quick response (in a few days) from influencers. Without using tools, it could take weeks or months to get any positive response.
6. Connect with Consumer Review Sites 
There's one thing I admire a lot from customers… They are your best marketers. When a customer leaves a review on any consumer review site the snippet can make for great marketing and a game-changer for your eCommerce SEO. 
So, connect with Amazon, Angie's list, Trustpilot, Choice, TestFreaks, etc. It is a timeless and very effective link-building tactic for an e-commerce website.
7. Don't Forget HARO for

ecommerce link building




HARO is a service that unites journalists and bloggers. Journalists post questions on the platform looking for answers from experts. It is a unique chance for you to show your expertise in your niche. 
Answering questions posted by journalists is like pitching them. Once you get your pitch accepted by the journalist, they will publish the story quoting you. That's a very lucrative backlink for your eCommerce website. 
8. Discount & Coupon Codes
Another effective way I recommend you optimize your online store is to offer discounts and coupon codes for online shopping. There are two basic ways to do this.
You can do research and pitch sites to place your coupon codes. 
OR
You can curate coupon-related content for your eCommerce website. 
When you offer a coupon or discount which is found by your prospects, it'll get you huge website traffic and will make you rank higher on search engines. 
9. Check your Competitors Strategy 
There's something I always do whenever I can, I think you should do the same. Check out what your competitors are up to. There's a lot to learn by doing this. 
If a competitor is having more backlinks on their website, try to find out what they are doing, and do similar stuff on your website. It is a strategy that works in every sector of life. There's always something you can learn from another person. 
Always use this link-building strategy to boost your eCommerce SEO effortlessly. 
All in All 
An eCommerce website needs game-changing link building strategies to stand out and generate more revenue for their online store. 
I believe if you can effectively apply any of the above ecommerce link building strategies, you'll get your eCommerce website to the first page of SERPs. But you have to be PATIENT. 
Hope you found this article helpful. 
Please feel free to like, share or leave your comments below.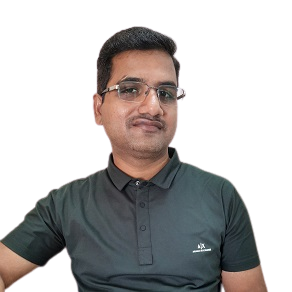 I work as a blogger and SEO consultant. I've been working in search engine optimization and digital marketing since 2015. My goal is to provide useful SEO (on-page, off-page & technical) tips to help others increase the traffic to their websites.