In this article, you will discover everything about "contextual backlinks". It is your ultimate guide. 
Before getting neck deep into the subject matter of this post, it is essential to know how indispensable links are for your website.
Despite over 200 ranking factors stated by Google, links are still considered the most important. Link building is crucial to every website's ranking on SERPs.
While your website needs links to improve traffic and ranking, contextual links help improve your rankings on SERPs tremendously.
A contextual link is inserted within the content of a page. As you can see in the below image.

What is Contextual Backlink Building?
Contextual link building is the process of getting links placed within the content of a web page to your site.
The best practice is to insert the link within your web page content because these links are considered more powerful than non-contextual links, e.g., links that aren't placed in the content.
Examples of Contextual Link
External Contextual Link – These are the links you create in your website's content pointing to another website. Considering that your website is the origin of these links, you are sharing useful information with your audience by sending them to highly trustworthy websites.
When you link to other high-authority websites, your website doesn't lose authority; instead, your webpage gains momentum, which can improve your website's ranking and traffic.
Internal Contextual Link –  These are links from other websites to yours. Think of it as a vote of confidence for your web page. Backlinks from other websites help to give you more authority. The link shared by the linking website will help build the website's authority.
There's a catch: Your inbound links have to come from high-quality websites. 
Contextual Vs Non-Contextual Link
Contextual links typically occur naturally on web page content; as a result, links from relevant content are valued more highly by Google and other search engines.These links are also known as "editorial links."
On the other hand, non-contextual links aren't placed in the content of the site. For example, directory links or profile creation links are non-contextual links.

Is it Safe to Build Contextual BackLinks? 
Yes, contextual link building is one of the safest link building methods. It can be a game-changer in your SEO efforts because it guarantees better SEO performance.
Also, Google will view your content as relevant and authoritative. Google wants to deliver the best results for search queries. Therefore, a vote of confidence from a high DA website will increase your site's authority. 
That said, it should be a natural process. Any spammy approach to this will hurt your website. The best way to get contextual links is by creating top-quality content for your audience. 
When you have top-notch content on your website, other sites will effortlessly link to you. Also, in creating content, you may reference helpful content using an outbound link, which will share link equity with other websites. 
It is a natural process with enormous benefits. All you need to do is master how to navigate the process seamlessly.  
Types of Contextual Linking

Link Insertions – Link insertion is often considered the most effective contextual link building strategy. It is a process of reaching out to bloggers and politely requesting a link back to your piece of content. 
By reaching out, you should ensure that the content that will add links to your site's page should be relevant to your content . It will add more value to the reader.
Natural Backlinks – These are links acquired organically. Great content will almost always get natural links. A natural link will boost your brand authority and show Google and other search engines that people trust your content. 
Guest Post Link – When you write for a target website, you immediately access that website's audience. A link within the post's content of a website is more trustworthy and valuable as compared to links that aren't from the content. However, that website should be topically relevant to your target industry.
Look for websites with high DA in your niche that accept guest posts and write for them. The content you provide needs to be relevant and beneficial to your target audiences.  
Comment Links – Never underestimate the power of interaction with a captivating piece of content. Many readers always visit the comment section to interact with a post. 

You can share an objective and helpful comment on a blog post, then smartly insert a link to a relevant post that sheds more light on the topic. You'll be surprised at how rewarding this strategy is. 
Benefits of Contextual Backlink
There are countless short-term and long-term benefits that content links will give your website. However, this article will highlight the top 5 benefits. 
Increased Domain Authority –Thanks to the vote of confidence you receive from other websites, it will increase your site's domain authority at the individual and domain page levels.
Furthermore, your outbound links will improve your website's ranking on SERPs by passing link juice and sharing your page authority with other websites.
Higher Keyword Rankings – Getting contextual links from other websites for your target keywords will seamlessly improve your keyword rankings on SERPs. Imagine ranking on the first page of SERPs for a keyword with purchase search intent.
I see no other way of getting more bang for your buck. Backlinks with anchor text related to your target keyword with a hyperlink to your website's page come with enormous benefits. 
More Referral Traffic – Without traffic, a site really doesn't have any worth. Publishing high-quality content is important. However, promoting quality content is more crucial. The only task one should do after publishing the content is to acquire good quality contextual links.
It will show readers that your site's content is trustworthy, and it will help in improving your SEO ranking so you can start getting organic traffic.
Better Brand Awareness – Getting links from other websites will show visitors and potential customers that your content is trustworthy. So, your brand will become a popular  name where searchers will always want to get information.
Potential customers will visit your website over others mainly because you are linked from many other sites. 
Faster Page Indexing – These backlinks will help website crawlers index your web pages faster. When Google's website crawlers are familiar with your URL from different links on other websites, it will ensure your web pages are indexed fast. 
How To Get Contextual Backlinks?

Using Blogger Outreach  – It is a straightforward strategy for doing contextual link building. Reach out to sites related to your niche and ask to contribute content to get a link inserted as a relevant source for readers. Once you produce good quality content and you use proven blogger outreach strategies, you will get a backlink. You can find websites in your niche for blogger outreach using outreach tools. 
Broken Link Building – Some websites have broken links and yet have no idea about them. Furthermore, these broken links may be hurting their websites. You can find websites in your niche with broken links and contact the owners for them to replace the broken link with yours. It's a win-win. Read this broken link building guide from Ahrefs to know how to do it exactly.
Guest Blogging –  An intelligent strategy is to leverage guest blogging. Guest blogging is only effective when you contribute to websites with higher SERPs rankings. When you write for a website with high domain authority, you can insert a link back to your website. 
Your website's traffic and ranking will also increase thanks to the top ranking and high domain authority of the website you contributed to. Your website's traffic and ranking will also increase. Avoid writing for websites with low domain authority because it might hurt your website's SEO.
Guestographics – According to a research, 90% of information transmitted to the brain is visual. Blog posts are great, but some people relate faster to infographics. Creating infographics is a strategic skill that few people master, which explains why not every marketer leverages the power of infographics. 
You can use info-graphics to get contextual links. Find a top-ranking blog post and create an infographic for that post. Then reach out to the bloggers and ask if they are interested in publishing the infographic on their website, including your site's link.
Use Skyscraper Technique – The Skyscraper technique is a proven link-building technique created by Brian Dean, founder of Backlinko. Creating good quality content and hoping people will link to it is a passive and ineffective strategy. 
It highlights three steps that will guarantee results in implementing the Skyscraper technique. 
Find link-worthy content
Make something even better 
Reach out to the right people
The skyscraper technique will help you stand out and achieve your link-building goals. Not only will you get more contextual links, but you may outrank most of your competitors. Good content that's not well marketed will be like helpful products that never leave the shelf. 
Get Interviewed  – Another strategy is to get interviewed. Journalists and bloggers in your niche always need to feed their audiences with more information or a different perspective. 
Reach out to bloggers and journalists in your niche and ask to be interviewed. When they publish your interview, ensure you get a link to your site. 
What Are Dofollow Contextual Links?
Dofollow links are links that pass PageRank to the target site. When you receive a do-follow link, Google and other search engines consider it more valuable than a no-follow link.  When asked about the effects of nofollow links, check out what Brian Dean had to say. 
When you reach out for contextual backlinks, ensure they don't have the rel="nofollow" HTML tag. 
Are Contextual Backlinks From Fiverr Safe? 
Fiverr is a competitive freelance platform where sellers will do anything to get an order. Getting contextual backlinks from a freelancer on Fiverr is unsafe. Most of the Fiverr gigs provide backlinks from sites that are created with the purpose of selling links. Eventually, such sites will be penalized by Google in the near future.
I personally bought many gigs that claimed to provide high-quality backlinks. But if you check the site properly with some backlink analysis tool like Ahrefs, you can see that the site doesn't have quality traffic. So it won't affect or improve your SEO results.
Nevertheless, there are some top-notch freelancers on Fiverr. If you are lucky enough to find one, consider that a blessing. 
What is "Angela Style" Contextual Link Building ?
Angela's link building strategy is simple. She finds high page rank sites where she places links to your webpage by creating profiles or business listings. Her services have been very popular in the past (before several updates from Google). But at present, Angela style link building doesn't work any more.
Wrapping Up 
Website owners must leverage the power of contextual linking to boost website traffic, grow domain authority, and improve brand awareness. It is a very tedious process, and that's why most webmasters hurriedly build non contextual backlinks that don't get the desired ranking in search engines.
However, if you need more time to focus on other aspects of your business and also make time for your personal life, I will be happy to relieve you of the contextual link building burden. TrafficKite's contextual backlink service uses proven natural and organic strategies that will always guarantee results.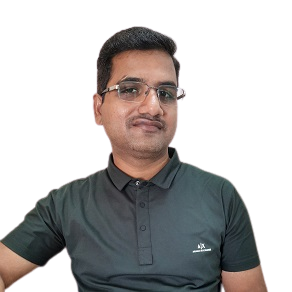 I work as a blogger and SEO consultant. I've been working in search engine optimization and digital marketing since 2015. My goal is to provide useful SEO (on-page, off-page & technical) tips to help others increase the traffic to their websites.