In Chandigarh approx 70% business are still working offline and looking for the reliable SEO partner. Still, the only problem is it's tough to find out a trusted  & result-oriented SEO company in Chandigarh.
With lots of options out there, we know it could be a hard task to go through different SEO Companies and then decide which the right one for your business is.
We got loads of queries from clients telling," We hired some of the best seo professionals in Chandigarh & Mohali but didn't satisfy the results. And now it is hard to trust any other SEO Agency."
This particular problem of clients motivated us to write this post and provide complete guidance in simple three steps. And explain how to find the right seo company in Chandigarh for your business without wasting your time and efforts.
Step1: How to start searching the right SEO company in Chandigarh
First of all, you need to make sure of your requirement and what goal you want to achieve with the help of SEO companies. So go ahead and contact a few seo companies to discuss your need and objective with the following five key points.
Outline Your SEO Goals Precisely
Goal setting will help you decide if you'll need SEO, or a completely new website to improve your online presence. Having this clearly defined will save you money and time, which you would have wasted on guesswork.
In TrafficKite, we always do a necessary SEO goal setting and ask clients about their priorities. E.g., if the client wants instant sales, then we suggest going for PPC marketing instead of SEO.
What Is Your SEO Budget
Finding the best SEO Company in Chandigarh within your budget won't be easy. 70% of businesses prefer to hire cheap or affordable seo companies and get very average results accordingly. 
Are you asking the same query from seo companies," How many keywords you will manage in this price?" 
That's not the right way of doing negotiations
TrafficKite is working with many international clients and all websites need to rank in 9 or 10 keywords to increase their sales. 
A genuine seo company will guide you like this. But if any seo company suggests you target 30+ or 50+ keywords and charge you accordingly, then you need to rethink it.
Look through the SEO company's Past Performance
To have a great perspective on which SEO agency is the right one, you should look through their online reviews, testimonials & case studies. You must request for a reference or case study for a more thorough finding.
Meet the Founder of SEO Agency and Ask Further Questions
You must meet the person behind the seo company in person or virtually through video conferencing to see if they are professional and willing to serve you for the long term.
Or at least check the founder page and verify their social accounts like linkedin or facebook to know if they are real or just a fake persona. You can ask questions on how they have helped other businesses in the past and find out more about your areas of concern, like their customer service.
The first step will help you to scan a few seo companies and find the final two or three seo companies to select. Let's move to the 2nd step now.
Step 2: Avoid 4 important mistakes to find SEO services company
In the second step, we'll explain the four mistakes that you should avoid when finalizing the Search Engine Optimization agency.
Not Doing a Personal Research
There is no excuse valid enough to ignore this step. You can do personal research by talking with other clients of the seo company to know if they provided professional services.
Beyond the word of mouth and referrals, you ought to settle down and make your findings before deciding on an SEO agency.
Choosing Based On Flashy Sales Presentation
You have often heard that all that glitters is not gold. That equally applies when selecting the right SEO Company in Chandigarh.  
If any seo company claims that they are the number 1 in Chandigarh, you should know their quality of work, which makes them better than other seo companies. Don't trust their marketing slogans without any proof or results. Learn to keep your focus.
Does Cheap Mean Preferred?
It is easy to get carried away by cheap offers from some Seo firms but be smart enough to look out for the right company- even if it means paying a little more.
Ignoring Evidence
Don't ignore the glaring signs. The proof of a successful SEO agency is evident in their results.
Also, refuse to be swayed by sweet talks of a secret formula for improving your online presence. Instead, ask for their track records with previous customers.
I'm sure after the 2nd step you can finalize the best seo company for your business.  But before you give them a green signal to work for your website, you shouldn't forget to ask the queries explained in the 3 rd step.
Step 3: What You Should Ask Any Search Engine Optimization Company Before Hiring Them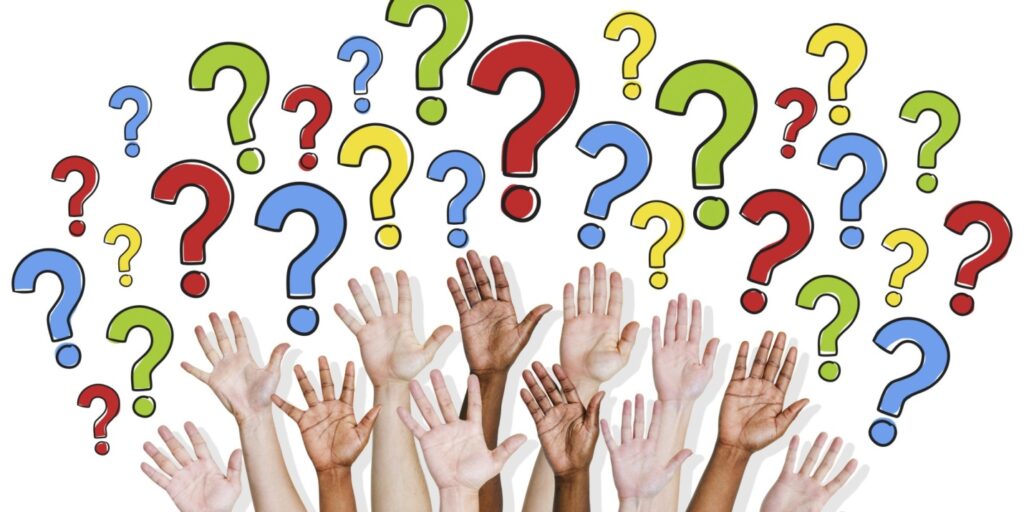 Here is a list of essential questions that you should ask to avoid disappointments
Have you assisted companies in the same niche as mine?
The Seo requirement differs depending on the business, so find out if their strategies have worked for a company that has similar SEO needs as yours.
What happens when I need to cancel the contract?
Find out everything you can about the contract and ask what date it will end. Some SEO companies will charge you a fee if you cancel your contract with them before the end date.
What are the available payment options and fees?
That is one question that you need to ask before hiring the SEO Company because you would not want your work withheld because of a fee you did not attend.
Who Will Own The Website?
Asking this question can save you from a lot of errors. Some SEO companies will withhold ownership of the website they'll create for your company if you leave your contract early.
What will communication be like afterward?
Find out how they intend to keep up with communication with you if you eventually hire them.
Does your SEO Company provide a performance guarantee?
If their answer is yes, then you need to look elsewhere as soon as you can. That is because a dependable SEO Company understands that each website is different, and it is impossible to guarantee 100% results.
When you need to improve the quality and quantity of your website traffic, you need the right SEO Company in Chandigarh to help you achieve this.
Follow the steps we have shared with you, and you can only be confident about the outcome, as your business enjoys increased online visibility.