Why Link Building for SaaS companies is Crucial?
Link Building for SaaS companies can be a daunting task. However, with the right strategies and tactics in place, it has the potential to be a game changer for your business.
On the other hand, SEO is more than just creating content for your SaaS website and hoping that people will find it when they search for keywords related to your products.
A backlink is essential to any SEO strategy and can mean the difference between a SaaS business's success and failure.
What are SaaS companies?
Software as a Service (SaaS) companies provides software applications over the Internet, usually on a subscription basis.
SaaS is a business model where you purchase software in the cloud and access it remotely over the web. Think of Dropbox or Google Docs—these applications are all SaaS products.
Types of SaaS companies
There are two types of SaaS businesses, namely:
B2C: Those specialized in providing software as a service to individuals or members of the general public, and 
B2B: Those specializing in providing software as a service to businesses that use it for a commercial function. 
Example of SaaS companies in India
Over the last decade, SaaS investments in India have grown at a breakneck pace. According to the research from AngelOne "India just overtook the United Kingdom in the number of SaaS unicorns and is on track to overtake China as the second-largest SaaS country by 2026."
1. Freshworks: It is India's leading SaaS brand. It provides cloud–based customer engagement solutions for businesses.
2. Zoho: It provides a variety of cloud–based business applications such as customer relationship management, project management, finance and accounting, and e–commerce.
What is SaaS link building?
SaaS (software as a service) link building is the practice of building relationships with other websites that link back to your website or blog pages.
Therefore, SaaS link backlink helps increase the visibility of your SaaS product or service in search engine results, which ultimately leads to more organic traffic.
Why is link building important for SEO?
Link building is a crucial part of any SEO strategy, as it helps to create authority and build relationships with other websites. The link to your site signals to Google that you're an authoritative site.
The more links you have, the more likely people will find your site through Google when they search for something related to your business or niche. So, in addition to helping with SEO, it also helps drive traffic and conversions.
Link building for SaaS companies: strategies that work better
It can be difficult to get the attention of other websites and build relationships with bloggers and influencers. But with the right backlink strategies in place, it can make all the difference in driving organic traffic and boosting your ranking. We will cover 9 effective link building strategies for SaaS companies that are proven to work.
1. Creating linkable content assets
Content that can be promoted, shared via social media, and put in front of as many eyes as possible is a linkable asset. They're also known as "link bait." You can break them down into two broad categories: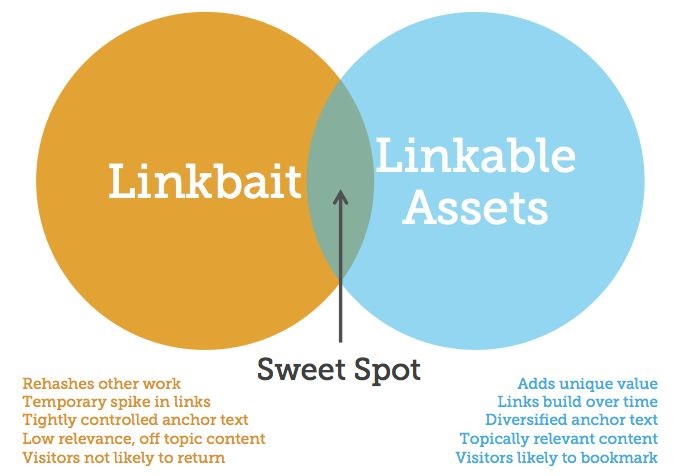 a)  Content that's useful to readers. This category includes tips and tricks for using your product, tutorials on creating something with your software, or even a listicle about something related to your industry.
b) Content that's entertaining for readers. For example, a video compilation showing how much fun you had at a recent event. An infographic offers visual stats about your growth over time.
An interactive game where people can test their knowledge by answering questions about what they know about you or what they might like from us.
2. Guest posting
It is a ground-breaking link-building strategy for SaaS companies. It's a win-win: you benefit from being linked to another site, and the other website benefits from having your content.
To get started with guest blogging, find sites in your industry that accept guest posts and reach out to their editors with an idea for an article. If you have an existing relationship with the editor or site owner, even better!
3. Resource pages
Resource page link building is the practice of having your website included on a resource page as one of the helpful links. As the website owner may need to learn about your resource, you need to contact them and let them know about it.

To get started, make sure you have something of value to link to, and then find the relevant resource pages. Once you have vetted the pages, reach out and suggest your resource.
4. Link round-ups and listicles
Link round-ups are a great way to get links to your site. They're also simple.
Create a quality piece of content.

Reach out to bloggers.

Suggest adding it to their existing roundup or listicle on a similar topic.
Ensure the content you create helps people who read it find related information (which will lead them back to your site).
5. Offer freebies in exchange for links
Offering a free product or service in exchange for a link can be an excellent backlink opportunity for SaaS brands because you'll get links from sites that usually won't be interested in linking out to you.
This can be done by offering to write a review of their product or asking if they would like to interview you. You could also offer your social media audience as an audience for their content and share it on your channels in exchange for a link.
6. SaaS reviews and directories
You can also leverage existing review sites and directories to build your backlink profile. Review sites are great for getting good exposure because they're highly authoritative and benefit from good search engine rankings.
Plus, these links aren't as spam or manipulative as some other methods.
7. Brian Dean's skyscraper technique
The skyscraper technique is a popular SEO technique. Brian Dean refers to it as "the best link-building strategy in the world."
Here's how it works:
Firstly, find an industry leader who publishes content on their website related to your field or topic area (e.g., software). 
Secondly, use their content as inspiration for creating similar-yet-better pieces of content that offer more value than their current work (e.g., if they write about customer support software solutions with 5 features, create a post listing 7 segments). 
Lastly, reach out via email asking them if they would be willing to share your new piece of content on their site with credit given appropriately (if they are happy with both subject matter AND execution).
8. Product review sites
Find websites that review products, services, and businesses. You can find them on the web in several ways:
Searching for "reviews + product name" will often yield good results. For example, searching for "best reviews + email marketing" will pull up several websites where editors review email marketing.
Googling your business name followed by the word "reviews." You'll find some great resources here!
Once you've found some candidates, it's time to start reaching out. Again, you can do this via email or phone (if you feel bold). You can find the list of 25 SaaS product review websites that you can use to promote your website.
9. Software Directories
Software directories are websites that list products, services, and information about those products and services. These sites help users find what they're looking for by providing a large selection of resources that all fit into one category (i.e., "Software").
The best part? Software directories always have an open submissions policy, so anyone who wants their product featured can submit it without any restrictions.
Avoid 7 mistakes during link building for SaaS Companies

Any successful SaaS link building campaign must avoid common mistakes when developing a backlink strategy. SaaS link building mistakes can be costly, leading to a loss of time, money, and rankings. Let's take a closer look at the 7 most common mistakes and how to avoid them.
1. Writing low-quality content
Everyone wants content on their website, but just a few take the time to curate relevant content. To build link for SaaS brands, your content needs to be well-researched, unique, and SEO friendly. If you post low-quality content on your website, no one will want to link to it. 
2. Wasting money on black hat links
Black hat link is creating backlinks to your website that are spam or unnatural. This can result in getting your site penalized by Google, which means it could end up on the first page of search results less often.
At best, you'll waste money on links that don't work for you; at worst, your entire business will suffer as a result!
3. Only driving links to the homepage
The homepage should not be your only focus; you should also work on getting links from all essential pages on your site. For example, if you have a blog, ensure it's linked from the top of your homepage and not just buried in a sidebar somewhere.
If there's an essential piece of content on your site, like an eBook or whitepaper, make sure that page is linked from both your home page and other relevant pages (like landing pages).
4. Over-optimizing anchor texts
When you try to over-optimize your anchor texts, you may be penalized, and this hurts most link building for SaaS companies. Choosing the right anchor text ratio is critical for improving rankings and increasing organic traffic.
You should read this comprehensive guide and apply it to your  strategies.
5. Ignoring internal links
They are one of the essential factors in determining the quality and usefulness of your website. They help users navigate your site, improve user experience, and aid in search engine optimization (SEO). Don't ignore internal links. 
6. Private Blog Networks (PBNs)
It's important to note that Private Blog Networks, or PBNs, are not allowed by Google. Using them is risky, and I don't think it's not worth the risk. If you're considering using a PBN for link building for your SaaS company and don't want to get penalized by Google, I'd encourage you to find another way!
If you're looking for link building for SaaS companies that will get you to the top of search results fast, high-authority websites like Forbes and Huffington Post might be tempting. But while these sites may have excellent DA scores and a lot of traffic, they don't necessarily have relevant content.
So while you may be able to get links from them quickly and easily, it won't do much for your rankings or conversion rates because Google's algorithm will consider the authority of the site and how relevant their content is on your website.
How to execute your backlink building strategy
For a successful SaaS link-building strategy, conducting thorough research, finding good prospects, sending personalized outreach, and doing follow-ups are important. Following these four strategies, SaaS businesses can build sustainable backlinks that drive organic traffic to their website.
Conduct thorough research before doing SaaS backlinks

To begin link building, you must conduct thorough research. Make sure you're taking into account all the factors that can affect your rankings, including:
The quality of your content.
Your brand's authority online.
The links point to your site from other sites.
Find good prospects
The next step is to find good prospects. Be as specific as possible about your goals and the results you're looking for. You can use tools like Ahrefs, Open Site Explorer, Majestic, or Moz's Link Explorer to find links that have been built by other people in the past. 
Send personalized outreach
You should send personalized outreach to the right person at the right time. If you don't find out who your ideal prospect is and what they want, you'll miss out on opportunities that could help your business grow. Also, ensure that you send emails that are personalized and specific.
Do follow-ups
You're not done until you get a link.
Follow up with prospects who did not respond to your initial outreach. Check all their social media accounts because they may be active on Twitter but less on LinkedIn or Facebook. Ask yourself these questions.
Is there a reason why this company's website should link back?
What's in it for them?
How can I provide more value than my competition?
Should I hire a link building agency for my SaaS brand?
If you are a small business, it is better to hire an agency. You will have a better chance of getting high-quality links and reaching your goals. Large organizations should do it themselves because they have the resources to do so.
If you are a large business with the resources and knowledge to do link building yourself, then you should do it yourself!
However, large businesses may need time to focus on other aspects of their business; a link-building agency will help you by taking the backlink burden. 
Conclusion
To be guaranteed excellent link building for SaaS companies, you should consider hiring an agency if you don't have the time, knowledge, or resources to execute your SEO strategy. A good agency will provide you with a winning link-building plan and execute it flawlessly.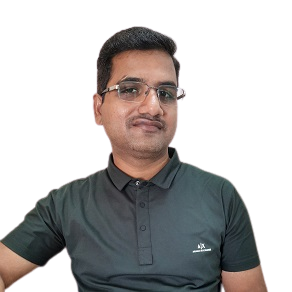 I work as a blogger and SEO consultant. I've been working in search engine optimization and digital marketing since 2015. My goal is to provide useful SEO (on-page, off-page & technical) tips to help others increase the traffic to their websites.